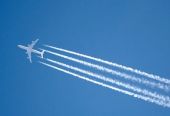 · Lab. Professor : Se jong Oh
· Lab. TEL : 051-510-2867
· Location : Engineering #12-12101,12313
We developed method to analyze aircraft flow and method to generate grid applying mathematical and numerical method for aircraft design. We performed basic and applied research for aircraft design through flow analysis of overall aircraft's inside and outside such as aerodynamic performances research of surrounding delta wing. Now we are mainly performing development of method to analyze flow field of helicopter rotor and study of geometrical optimal design part. Recently, We are performing aerodynamic analysis of MAV(Micro Air Vehicle)'s "Flapping Wing" system and study about its visualization. Doing research of design and manufacture of MAV that shaped coaxial and flapping consisting project team.
Recent Projects
Database Construction Using Aerodynamic Analysis of Rotor Blade Airfoils
Development of the Rotor System Load Analysis Program
Development of a Comprehensive Analysis Program for Rotor System